Success Stories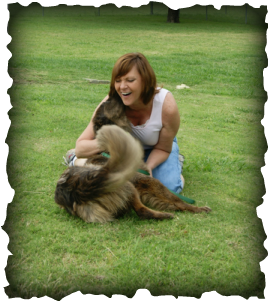 We are so grateful to be a part of helping dogs in need make the sometimes long journey into happy, healthy, adoptable pets. Here are highlights of some of those dogs. They will forever have a piece of our hearts with them.

---

Justice is a Catahoula who lived life on the streets for a very long time before we happened upon him. He was in the worst shape of any dog we have taken in to date. He did not stand a chance in the animal shelter; nobody would have taken this boy in. But we did, and he has repaid us tenfold. This boy is very, very special to us. So special, in fact, that we adopted him in December 2012! We lost Justice in May 2017 at the ripe old age of 16-1/2, but he knew all the love he could ever hope for until then. His memory will live on with us forever.

These are a few of the dogs who we have had the pleasure of helping find loving forever homes. We love them each like members of our extended family. Click on the pictures to get a little information about how each of these dogs came to cross paths with us, and where they are now.