About Our Rescue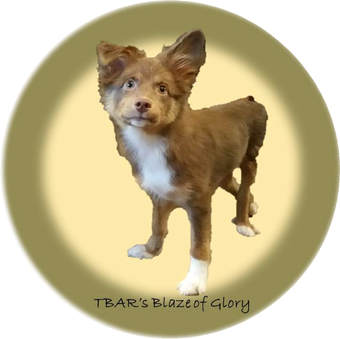 Twisted Branch Aussie Ranch is a dog rescue group in the beautiful Cedar Creek Lake area of East Texas. Our primary focus is to rescue Australian Shepherds from Texas animal shelters, rehabilitate them into adoptable pets, and place them in well-suited forever homes. We sometimes work with Catahoulas and English Shepherds, but we are mainly an Australian Shepherd rescue.

Unlike other rescues, we do not use foster homes. The dogs in our rescue live here in the home with us as members of our family, and they sleep and eat indoors and have free run of the yard during supervised times. We feel that this is the best way for us to prepare these dogs for adoption and life with their new families, to teach them house manners and basic obedience training, and to get to fully know them so that we can make a proper placement. They benefit from the socialization of other well balanced dogs, and are trained using positive reinforcement methods which strengthen the human-dog bond. For some dogs, this is the first time they have had any structure in their lives.

Dogs come into our rescue in a variety of ways. Most dogs are rescued from animal shelters just in time to save their lives. Over 7,000 dogs die in U.S. animal shelters every single day, surrendered often for behavior that can easily be corrected with training. Some dogs end up in shelters when their family moves, or has a life event like the birth of a child, where they feel they can no longer care for the dog. Some dogs are surrendered to shelters when their owners fall ill, and others are surrendered directly to rescue groups for the same reason. We often do not know the background of the dogs we rescue, but we work to reveal their secrets and give them the very best start at their new journey. Whatever the story, rescue dogs all have one. And they all need just an extra little bit of love to help them overcome and start anew.
---

Resident Dogs
Through the years, our rescue has become a rescue and sanctuary. All of the dogs below were dogs that we rescued, and will live with us forever for one reason or another. They help to calm new dogs coming into our rescue who may be frightened or unsure, and they offer great socialization and companionship. Plus, they are pretty awesome pets. You'll notice that all of our permanent dogs have one issue or another that makes them unadoptable--except for Landry, who is perfect. That's because we have to let the adoptable dogs go, no matter how much we love them, in order to help the dogs like these, which very few homes or rescue groups would be able to work with. We love all of these dogs with their quirks and issues, and some because of them.


"Shelter dogs aren't broken, they've simply experienced more life than other dogs. If they were human, we would call them wise. They would be the ones with tales to tell and stories to write, the ones dealt a bad hand who responded with courage. Don't pity a shelter dog. Adopt one. And be proud to have their greatness by your side."




Dogs We Have Loved
Twisted Branch Aussie Ranch is a nonprofit, tax-exempt 501(c)3 corporation.