Available Dogs
These are the dogs that we currently have available for adoption. If you don't find a dog that interests you today, check back often because we are taking in more dogs on a regular basis and we would love to help you find one that is perfect for your family.

Please keep in mind that we are not a shelter where you can visit dogs and go home with one that day. We are a home and family first, and a rescue secondly, and in order to maintain a family environment for the dogs, we are only able to offer visits after we have an approved adoption application from you. We put a great deal of effort into every dog that we rescue, sometimes driving several hours to rescue them and then spending a huge amount of time caring for them physically, training them, socializing them with other dogs, and teaching them house manners. We bring these dogs into our home, into our family, and in some cases, into our bed to sleep with us. They are our family, and we care deeply about every dog that comes into our rescue. For this reason, we are very particular about where our dogs go. We do not adopt on a first-come, first-serve basis, but instead adopt to the family who is the best match for that particular dog, ensuring a happy match.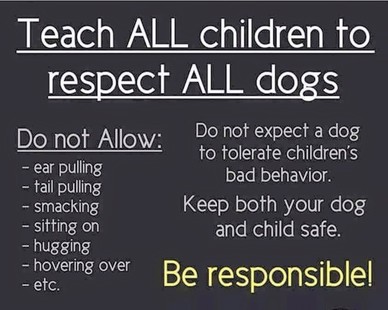 Adoption Requirements and Procedure:
We must have a reviewed, approved Adoption Application from you before scheduling a visit with the dogs.

You must have a securely fenced yard for your adopted dog. We do not adopt dogs to homes where they would be allowed to roam free on acreage. Our dogs are not ranch dogs, and they are not working dogs. They are companion pets. Most of the dogs that come into our rescue were stray and never reclaimed in the shelter, so they have already proven that they will not remain on property. This rule is for the safety of the dog.

Due to health concerns for young puppies, puppies under the age of 4 months can't be adopted to apartment homes where they could be exposed to canine viruses in the common areas of the complex. Puppies underage for spay/neuter are only available for local adoption, no out of state.

You must be able to travel here to meet and adopt your new dog. We do not ship dogs, and we want the opportunity to meet you in person before trusting you with one of our babies.

You must be ready to adopt when you apply, as we are unable to hold dogs. If you are not ready to adopt when applying, please let us know that in advance. We often have many good, qualified applications for the same dog, and if you are not ready to adopt at that time we will have to move on to an applicant who is. Although we are in no hurry to get our dogs adopted, every day that they are with us is a day that we can't save the life of another dog in need, so time and space is very valuable in rescue. Thank you for understanding.
| | |
| --- | --- |
| | If you are interested in adopting one of our dogs, please read our Adoption Policies and Procedures first. Then, download and submit the Adoption Application to the email address on the form. |

Bunny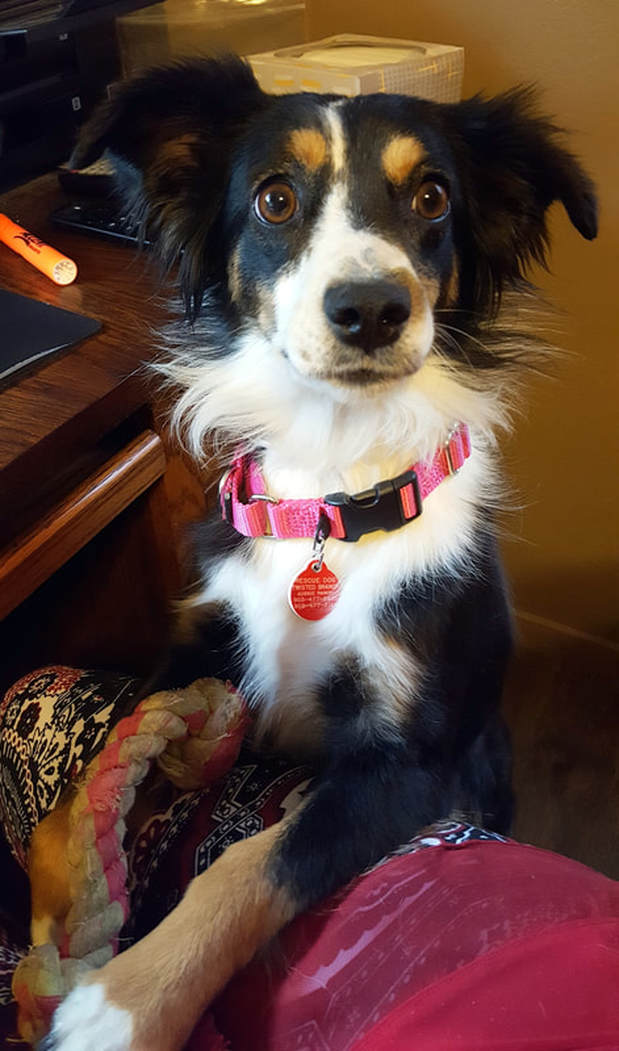 ​
Is she not the cutest thing? This is Bunny and she is a 5 year old Mini Aussie who weighs all of 19 pounds. She is a teeny girl with a fiery spirit. Bunny is nice with other dogs, eventually. Initially, she needs to be the Prima Donna that she thinks she is and scare them into submission. And she doesn't care if they are 30 pounds or 60 pounds. Bunny will eventually be nice with all dogs of all sizes, but it takes an adjustment period and you should be prepared for that because she has no fear. Once we get past that stage, Bunny is a great dog friend who enjoys dogs of all sizes. Her best friend here is a 57 pound Aussie mix, so it's more about personality than it is about size. Bunny's best life is hanging out in the house with her people all day. I think that she would be happiest with a family who could be home with her all day, as in a retired family or someone who works from home. She really needs a lot of attention and thrives on that, and will be your constant shadow all day long. Although Bunny does like other dogs, I think she could be happy as an only dog as long as her person was home all day with her so she could get the most attention possible. Bunny has met a cat and couldn't care less about it, so a home with a feline sibling would be fine. Bunny is housetrained and she does like to sleep in the bed with you at night, so we were prefer that her new family will allow that. She doesn't take up much space, doesn't hog the covers, and doesn't snore—better than we can say about some bed partners! Bunny has been spayed, is fully vaccinated, tested negative for heartworms and is current on preventatives, is microchipped, and has had a dental cleaning to make sure she's in the best health possible. She is available for a $350 adoption donation, and if interested in this cutie, please download an adoption application from our website, www.twistedbranchaussies.com, and submit it to the email address on the form.
---
Gator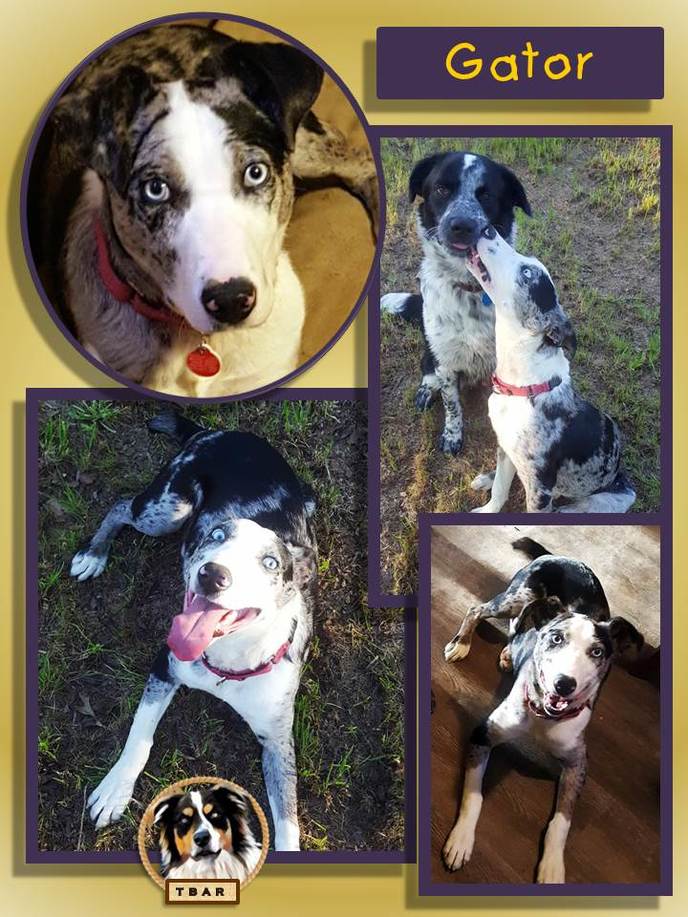 This beautiful blue-eyed boy is Gator, and he is a 6 month old Catahoula with an adorable bobbed tail. And if you are guessing that Gator is a clown, you would be correct! He is happy, fun, and silly, and loves to play with other dogs. He even met the cat, and lay down in front of the kitty calmly to see if he wanted to play, too. Although Gator is playful, he is also a shy, soft hearted boy who is timid when first meeting new people or in new situations. He needs a patient family who will continue to make him feel safe and secure and overcome his apprehensiveness. Once he opens up, this boy is a goofball! He currently weighs 39 pounds so he is going to be a good sized Catahoula, so we have already started on his obedience training to make the best possible dog out of him. Gator is learning to walk on a leash, he has learned Sit, is working on Down, and he is crate trained and sleeps in a crate at night. He will even go into his crate when asked if you coax him with a treat. He is very treat motivated, which makes training him a breeze, and he loves to hear praise when he's done well. We don't consider Gator fully housetrained as of yet, but he does not have overnight accidents in his crate and he is doing well during the day with consistent trips outdoors. Gator needs a family where there is at least one other dog in the home to play with him, as he is very social and needs that interaction to burn off his puppy energy. We also think Gator would be great in a home with children, although he may be a little too energetic for very young children. Gator has been fully vaccinated, microchipped, neutered, and is current on flea and heartworm prevention. He is available for a $250 adoption donation, and if you would love to add this cutie to your family, please download an adoption application and submit it to the email address on the form.
---
Smokey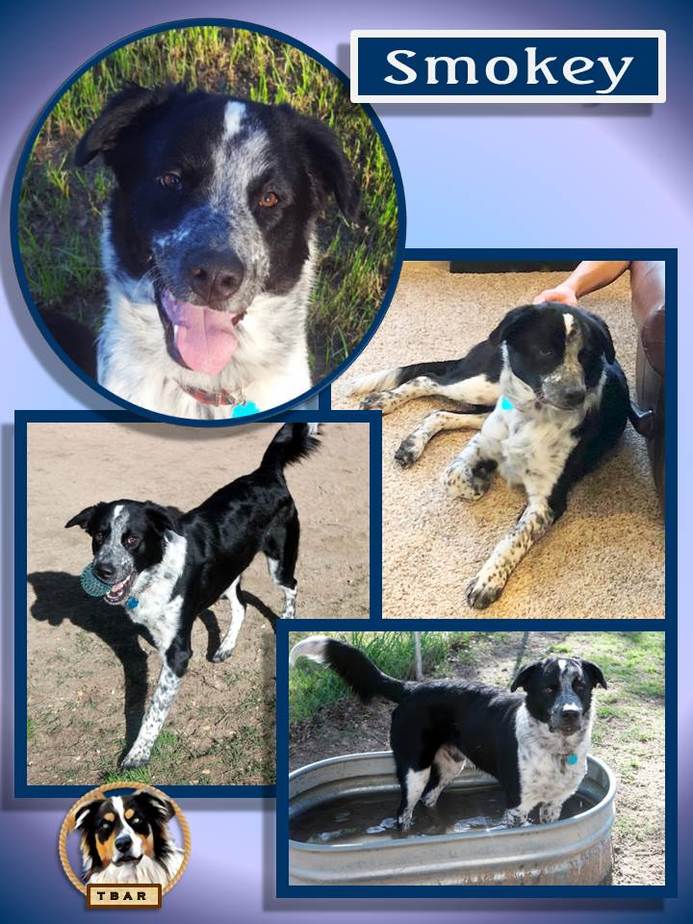 Smokey is a 9 month old Border Collie/Lab mix, and he is one happy, sweet boy! He is also a very big boy, weighing 63 pounds and may possibly be as big as 80 pounds when fully grown. Being a big boy with a puppy brain, Smokey can be a bit rambunctious, so it is imperative that he is trained well as he continues to grow up. He is extremely smart and a fast learner, and we have been working on his training to redirect any jumping up into a Sit, and he is doing great. He will need continued training in his new home, but he is equally motivated by treats or toys as his reward, so training him is a breeze. Smokey is a good natured boy who just wants to play and be friends, but he doesn't realize that everyone isn't as big as he is, so he would do best in a home with medium to large dogs, as his play style can be overwhelming to small dogs. He is very good with children, but due to his size and young age we feel he would not be a good fit in a home with very young children. Smokey has even met the cat, and after some mutual sniffing, the cat gave him his approval by swishing all over him. Smokey loves playing with dog toys, and loves playing fetch. He will bring a ball back as many times as you are willing to throw it. He also LOVES to play in water, and will be in any pool or water tank that is available to him. Once Smokey gets his exercise, he is very calm and well behaved indoors and will generally just find a comfortable place to lie, but he does require his playtime to burn off that puppy energy. Smokey is great on a leash, loves to ride in the car, sleeps in a crate and goes into it when asked, and is housetrained. He's a quiet boy who rarely barks, but he does enjoy howling with the other dogs when they get started, which is hilarious. Smokey has been fully vaccinated, microchipped, neutered, tested negative for heartworms, and is current on heartworm and flea preventatives. He is available for a $250 adoption donation, and if interested in Smokey, please download an adoption application from our website, www.twistedbranchaussies.com, and submit it to the email address on the form.
---
Sophia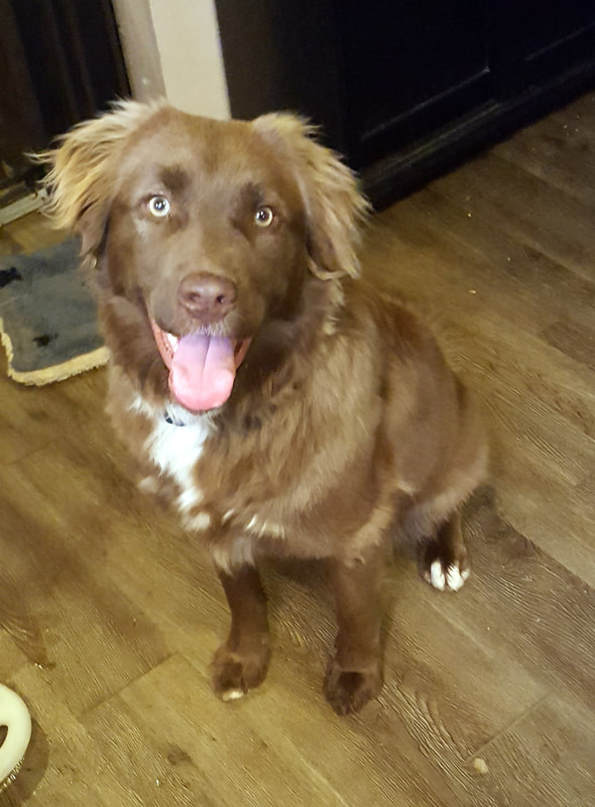 ​
This girl with the gorgeous red coat is Sophia, and she is a 1 year old Aussie mix weighing 57 pounds. Sophia is a sweetheart of a girl, a little demure, and submissive with other dogs. She is the "never met a stranger in her life" type of dog. Where most dogs look at a trip to the vet as a scary event, Sophia considers it a social gathering, that everyone is there to see her, and she couldn't be happier! She has beautiful golden eyes and a coat that feels like velvet. She is good with other dogs and with cats as well. Being basically a puppy still, Sophia does need a good amount of exercise and play time, but once she gets that she is very calm and well-mannered indoors. Sophia is housetrained, and she loves to sleep in the bed with you if given the opportunity. She's not really fond of sleeping in a crate, but will be equally happy sleeping in the floor of your room, as long as she can be near you. She's good on a leash, but will pull a bit due to her excitement to be going somewhere with you. She's a great passenger in the car and enjoys the ride. She also loves to play fetch and chase toys, and it's adorable to see how silly she gets when you play with her. Sophia has been spayed, is fully vaccinated, tested negative for heartworms and is current on preventatives, is microchipped, and is in excellent health. She is available for a $300 adoption donation, and if interested in this lovely girl, please download an adoption application from our website, www.twistedbranchaussies.com, and submit it to the email address on the form.
---

DOGS IN REHAB--Not Available
Cassidy
​
This beautiful yet neglected gentleman is Cassidy, named in honor of the late great David Cassidy because, like his namesake, he will be gorgeous. Cassidy is not as old as he may appear in his current condition. We have guessed him at maybe 3-5 years old. His teeth are good and his eyes are bright. Cassidy is currently very much underweight and is suffering severe hair loss. Remarkably, his tests from the vet show no mange, so the hair loss is expected to be from flea bite dermatitis or possibly even allergies. We have him on a good diet to strengthen his immune system to help him recovery naturally from whatever got him into this poor condition. He's been here nearly a month and is just now getting a fierce appetite, which is great to see. It takes a while for a malnutritioned dog to get back on track as far as feeding and his digestive system. In another shocking event of pure luck, Cassidy tested negative for heartworms and his blood panel all came back normal. His teeth are good, his spirit is good, and his tail wags like crazy. However, Cassidy hangs his head and it's concerning. At first, we thought it was an emotional issue. We don't think that anymore. During his vet visit, his ears were checked and found to be clear, but we notice that he sometimes shakes his head, and especially after outdoor times in cooler weather. We will be going back to the vet to further purse this and see if we can figure out what is making this boy feel this way. Cassidy is very happy to be in a home, and will not let me leave his sight. Seriously, he barks at the bathroom door when I'm away from him. He is already neutered and is housetrained, so someone loved this sweet boy at one time, and after a long span on his own, I'm sure he is very grateful to have a family to love and care for him. He sleeps on the floor at the side of my bed and will sometimes get up in the night and stand on the side of the bed to get me to pet him for reassurance. This is a wonderful, sweet, mild mannered dog that needs a home with a stay at home family who can smother him with love. And he deserves it. He does get along with other dogs, but he mostly just tolerates them. He doesn't play, it's not his style. He's too cool for that. So if you have a rambunctious puppy in your family, Cassidy is not the dog for you. But if you live a quiet life and have maybe one other dog or are wanting to be an only dog family, and you are home most of the time, this would be your dream dog. Cassidy is probably going to be here until March at least before he's healthy enough to go to a new home, so feel free to keep an eye on his progress. Once he's healthy, he is going to be the most gorgeous blue eyed red merle you have ever seen!
---
1/30/18 UPDATE
Cassidy went back to the vet last week, because he just was not progressing like we thought he should. Although he has gained 3 pounds, which is about 10% of his total bodyweight, his skin issues actually seemed to be worse with severe itching, no matter how many medicated baths and creams I used on him. The vet did another skin scrape and this one was negative as well, but we both agreed that everything about Cassidy's condition points to mange. He has started developing redness and hair loss around his eyes, which is most typical of mange. He has a severe yeast infection in his ears, which is most likely why he hangs his head. And, we haven't ruled out allergies, either. So, the vet decided to battle this on all fronts and treat him for all of the suspected conditions and see if he improves. He will receive weekly Doramectin injections for suspected mange, but until we get an MDR1 test done, he gets half the dose to be safe. He received a Cytopoint injection for the itching which is AMAZING and stopped the itching instantly and he has not scratched since the injection! And he is on Ketoconazole for yeast and Cephalexin antibiotic to prevent/heal secondary skin infections. I have already changed him to a limited-ingredient, grain free food to try and eliminate anything he could possibly be allergic to. We have a follow-up appointment in 3 weeks and if he doesn't make the expected progress, next we will see a veterinary dermatologist and start testing him for allergies. But, after 4 days, I think we are on the right track with this protocol. No more itching and his skin is regenerating with the old, dry stuff flaking off, telling me that new skin is coming in. He is SO much more comfortable and happy, and even gets a little frisky and plays with toys every now & then. It's going to be a long road for this guy to get to 100% wellness, but he didn't get this way overnight and we are willing to do whatever is necessary to get him feeling well. At this point, he probably doesn't even remember what it feels like to feel good, and that's just a shame. So stay tuned and help us enjoy watching this boy transform!


2/15/18 UPDATE
​
Cassidy had his follow-up vet visit today. His fur looks great and the vet was shocked at how much improvement he's made. He also weighs 40 pounds now, which is a 21% increase since he was rescued. He looks good, and he feels good, but he still hangs his head. We had x-rays done today to see if there may be some injury causing this, but his bones all looked fine, perfect even. Everything was in great alignment and there was absolutely no arthritis, so we still don't know what the cause is. Our vet is giving us a referral to a canine neurologist to get a CT scan done and see if that reveals anything. Cassidy is not in pain, because he moves just fine, runs and jumps and plays without any indication of pain, and he has a low pain tolerance (he's a bit of a sissy) and is very talkative, so I know if something was off, he would let me know about it. He had to be sedated today to get x-rays because he doesn't like people poking and prodding him, and he's sleeping it off now. But we are continuing the ketoconidazole, doramectin, and antibiotics for his skin until he's 100% and then pursuing the issue with his head hanging. You'll all be amazed at how much better he looks now, though!